About Concord Private Jets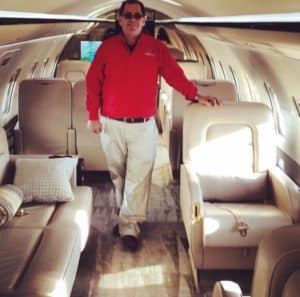 Neal Impellizeri, President and Founder, Concord Private Jet
Before starting Concord Private Jet Neal Impellizeri spent over 25 years servicing high-net-worth clients, at such firms as Lehman Brothers, and Smith Barney.
Neal started Concord luxury Private Jets in early 2008, to be a Family run business that he founded with his wife of 26 years Michelle, and his son A J.
Neal developed a unique program of giving a Private Jet traveler, the ability to fly from "point to point", at a rate that is 35 to 40% less than what Marquis Jet, Flex Jet, and Citation Air, are offering their clients.
"We only contract a fleet of luxury private jets that adheres to the highest standards, which is Platinum Argus. There are only 31 Platinum Argus rated operators out of over 4000 part 135 operators nationwide."
Concord is based on the foundation of giving the newest fleet, the absolute best service, at the lowest cost.
"I service every Fleet Access Card personally. From the booking to the catering, to the transportation. I understand the importance of being on time, whether it be for business travel or the rare vacation, I am available 24/7 to make sure each and every itinerary is done to the tee."
"My family has been in the Television and Appliance business, going back over 50 years, and I learned at a very young age, that the customer is number one, and customer service is first and foremost."