The Benefits of Flying Private with Concord Private Jet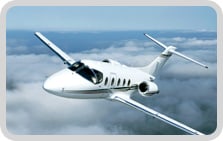 One way to ease your stress and make traveling a better experience is by flying on a private charter. Concord Private Jet has been offering the guaranteed lowest charter and jet card rates in the industry since 2007. The benefit of a Jet Card vs. traditional charter has multiple benefits
The first benefit is personal service. When you are a Jet Card client with Concord, you have access 24/7/365 to arrange, change, or alter any reservation.
Secondly, as a Jet Card member, you are locked into a rate for 12 months, and your hours are valid for 24 months. Any remaining hours can be moved to an additional jet card after 24 months.
Thirdly, you are guaranteed point-to-point travel anywhere in the 48 contiguous states with just an email, text, or phone call. When you reserve a jet with Concord, you are paying an "all-inclusive" rate that includes upgraded catering, a guarantee of a replacement jet if there is any issue with a mechanical or cancellation from one of our vetted Platinum Argus, rated operators. Concord offers the newest fleets of the safest jets in the industry, and you can book as small as a turbo-prop all the way to a 13-seat heavy jet without adding any additional hours.
With Concord, you will have a seamless experience and personal attention that other larger companies just do not offer.
Concord will quote any test trip at jet card rates, and if you use us just once, you will be convinced that Concord will be your exclusive private aviation choice for now and in the future.
Do you want to learn more about the benefits of flying private with your family? Keep reading this guide for the top reasons you should charter a plane next time you plan on traveling with kids.
Increased Privacy
One of the biggest benefits of booking a private jet charter with your children is that it provides increased privacy for your family as you travel. Many parents have faced the challenge of traveling with a child that is sick, tired, or otherwise unhappy. While many surrounding passengers understand what this is like, others may disapprove of the way your children are acting. When you book a private plane for your family, you will have more privacy and will not have to worry about other passengers getting frustrated with your children.
Avoid Security Lines
When traveling with children, it can be difficult for them to stay patient when they have to wait in long lines to get through security. When you fly on a private plane, you can completely avoid these security lines!
Not only can long lines be difficult for impatient children, but there are many things that cannot get through TSA security. For example, you may not be able to bring milk for your baby through airport security.
It can also be difficult to bring some types of medications and other baby products onto a public flight. With a private airplane, you can bring anything you need for your children onboard with you!
Comfortable Seating
Private charters also provide much more comfortable seating than other airplanes. While you can pay for first-class seating to increase your comfort, this can quickly get too expensive for your budget if you are paying for several children. With a private charter, you and your children can enjoy much more comfortable seating! Plus, the seats on a private plane will often fully recline. Some private planes even have beds, which makes it easy for you and your children to rest on a long trip.
Sit Close to Your Child
When you book flights for your family, you may be unable to select your seats. While this is sometimes an option for an additional fee, some airlines will simply assign you a seat on the day of your departure.
If you are flying with your family and have several young children, you must be sure that you can sit close to each other. Not only will this allow you to help your children for the duration of the flight, but it will also help you ease their fears as they are traveling.
Improved Hygiene
Traveling on a private plane is also beneficial for your safety and hygiene. On a regular flight, you are near many strangers and often share the same recycled air. Because of this, it can be easy for you and your children to catch an illness while flying on a commercial flight! In fact, studies show that airline passengers have an 80% chance of catching an illness on a flight if they sit in the wrong spot. On a private plane, you will not be close to any strangers, and you can avoid getting sick!
Customizable Amenities
When you fly private, you also have customizable amenities. For example, you can customize your catering to the needs of each of your family members. On the other hand, flying on a commercial airline will result in fewer food choices for children that are picky or have allergies.
Similarly, you can customize your onboard entertainment. When you are traveling with your children, they are likely to get bored and may not want to watch the movies that are available to the passengers. However, you can customize your entertainment on a private flight to keep your children entertained and busy until you arrive at your destination.
Flexible Scheduling
Another great benefit of private flights is that they typically offer more flexible scheduling and guidelines for traveling. This makes it much easier to plan a trip that fits your schedule rather than schedule your trip around existing flights. This is also a great benefit if you want to travel while you or a family member is pregnant. Often, you can get a doctor's permission to fly at later stages of pregnancy when you fly on a private jet. Luggage Allowances Charter flights will also typically have better luggage policies, which is important when you are traveling with children. Instead of having to pay for extra luggage that will be stored in the cargo hold and potentially lost, you can bring all your luggage onboard with you!
This includes other things that may not be allowed on commercial flights, like strollers and other gear for your family.
Direct Flights
Finally, flying private will allow you to go directly to your destination without making any stops or layovers! This is especially important for families with children, as kids can quickly become tired of traveling.
Plus, having a layover increases the chance that something will go wrong, whether you lose your luggage or have a child run off.
Booking a private charter will get you to your destination faster and with fewer issues!
Traveling With Kids?
Finding ways to make the process easier can make your family vacations much more enjoyable, and learning more about the benefits of flying private can help you decide whether it is the best option for your next trip.
If you are looking for a private charter company, Concord Private Jet can help! We offer private flights to top destinations and can help you plan your vacation.